Roller blinds
The roller blinds from Création Baumann offer custom-made and diverse possibilities in textile interior design. The two-dimensional blinds provide tranquillity in rooms and are easy to operate thanks to their well-thought-out technology. Blackout blinds provide glare protection and create a sense of privacy.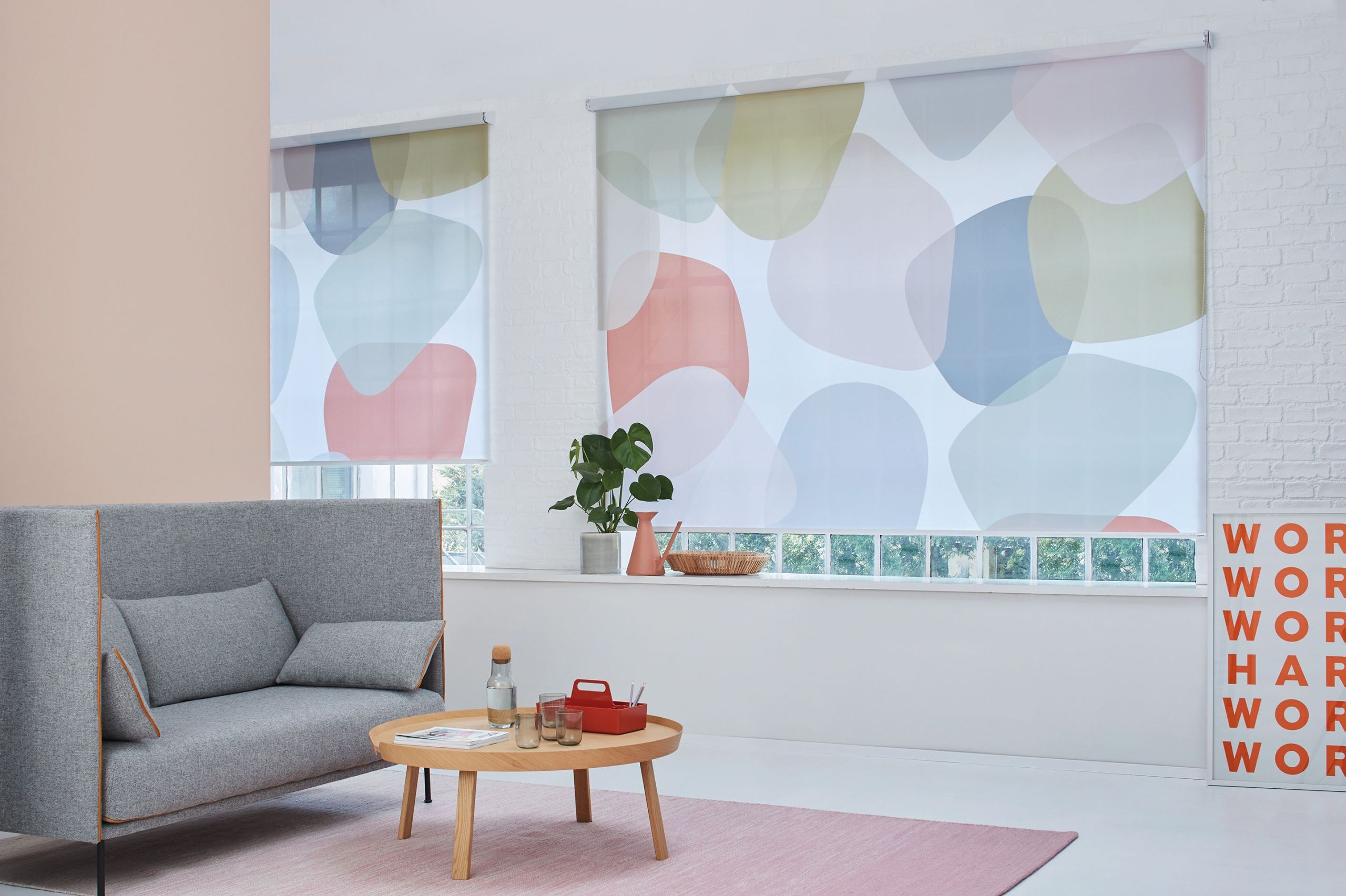 Roller blinds – the system
Flexibility is a key factor in room design. Textiles score points in this respect. They provide visual protection as needed and control the incidence of daylight. Our roller blind solutions achieve this in a particularly precise manner. They can easily be raised or lowered manually or automatically to the desired height without affecting the entire room. In order to make optimum use of the spatial conditions, each roller blind is custom-made in our production facility. Many of our roller blinds are also available as curtain fabrics. This means that you will find the right solution for every spatial setting and still achieve unity in product selection.
«The interplay of light and shade can be precisely controlled with our roller blinds.»
Roller blinds – sizes and technology
Our roller blinds are custom-made in standard and special sizes. They have a support profile for rapid clip installation. They are operated manually with a chain or spring mechanism or automatically by battery or motor. Roller blinds with an electric track can be operated using a classic wall control, radio control or smart home control with a mobile app.