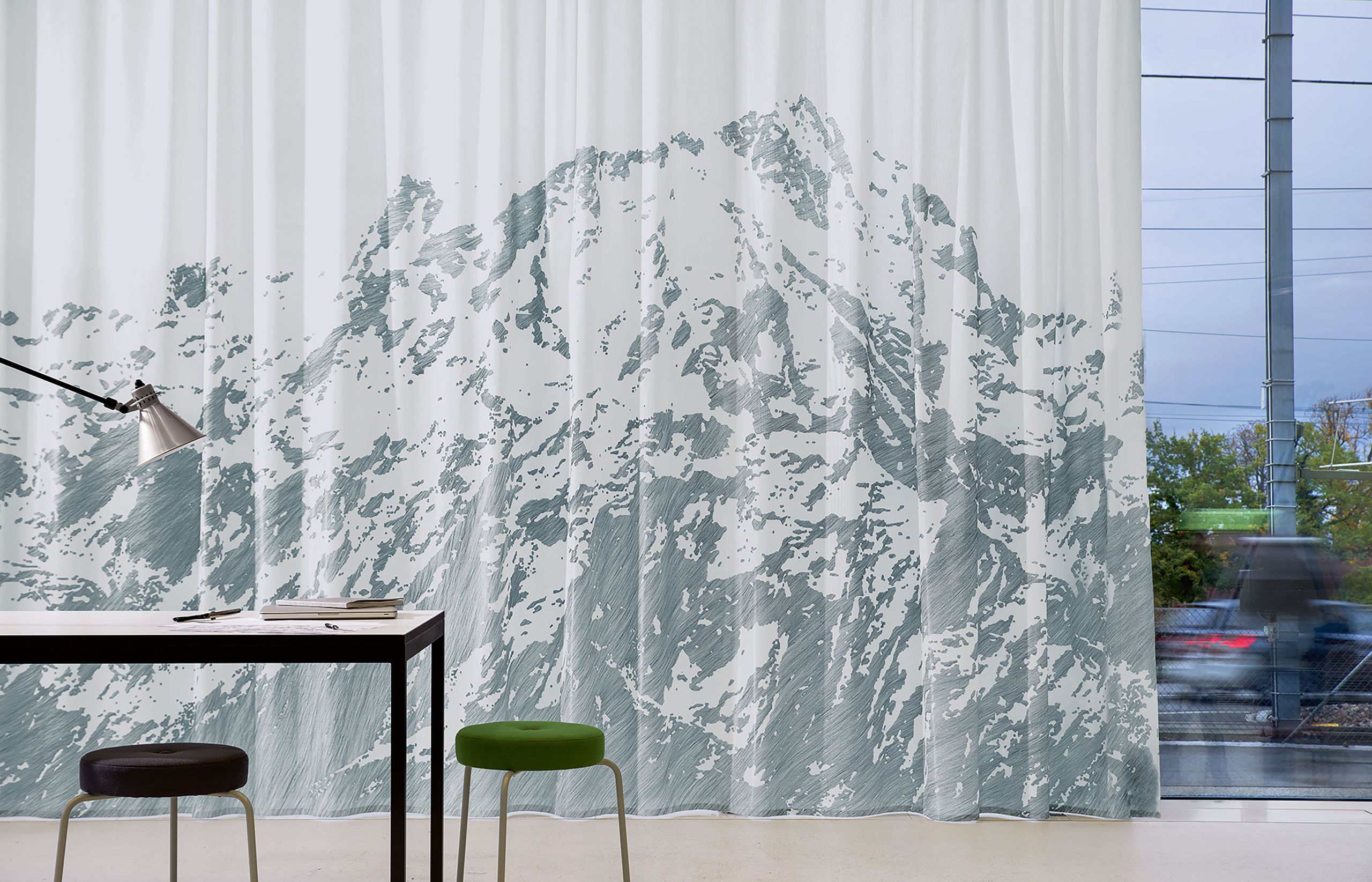 Your journey to a unique piece
Whether at home, in the office or in public spaces, whether curtains, roller blinds, separating walls or acoustic panels: We offer you 17 different textiles, so you can give free rein to your creativity.
Let your individual character shine—from as little as 25 running metres. How to:
Send your Design
Send your chosen design (photo, graphic, text or logo) in digital format.
The requirements specified below are mandatory.
Select your material
Choose one of our basic materials and send us a detailed sketch.
Obtain a quote
We will calculate the price per running metre and send you a print sample after
we have received your information and you have approved our quote.
Approve the print
Confirm that you are happy with the pattern, costs and order volume.
Enjoy your custom-printed product
We will produce your fabric and deliver it to you on the agreed date.If you would like any further.
Information or to arrange a personal consultation on custom-printed fabrics, please
do not hesitate to contact our specialists at our sales organization.
Specials and digital prints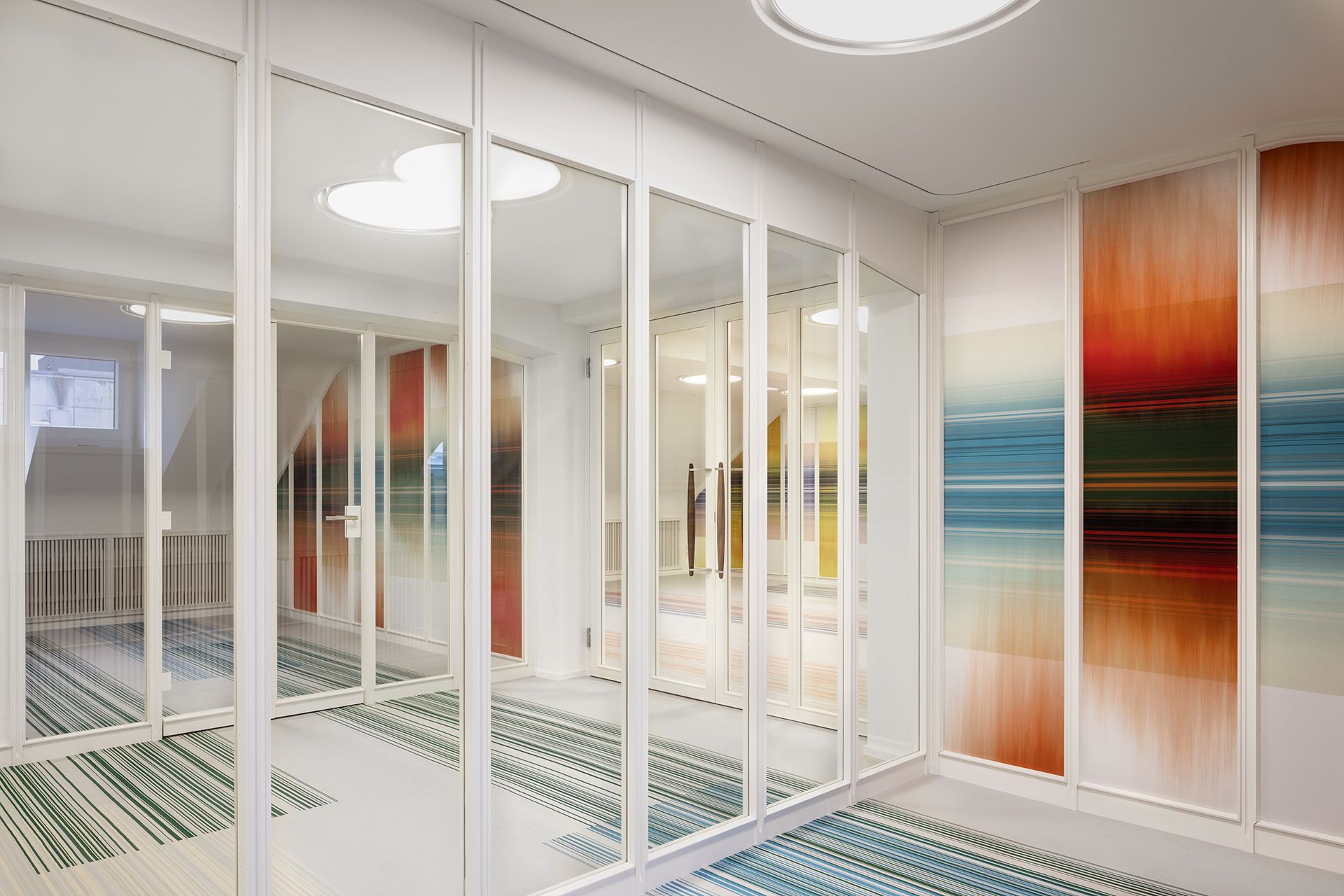 Photo: Lucas Peters Photography
«A whole wealth of functions: You can choose from a total of 17 textiles for printing – whether transparent or flame-retardant, with glare or thermal protection, as blackout or adherent, whether roller blind or acoustic fabrics.»
Everything is possible
Whatever your design: Our expertise, technology and large selection of high-quality base fabrics ensure that virtually every request can go into production – in the exceptional textile and print quality you can expect of Création Baumann.
Contact us